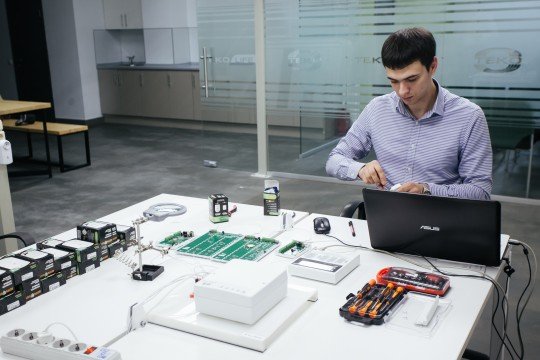 TEKO was founded in 1992 and since then has been specialized on development, production and delivering of equipment for security systems.
Now the company is one of the leading Russian manufacturer of wireless security and fire alarm systems. Our devices are used for protection of different objects in Russia and abroad.
Multi-level branched distribution network allows to purchase our production on the territory of Russia and in the other countries.
Produced devices comply with the requirements of Russian and foreign standards and pass through the mandatory certification.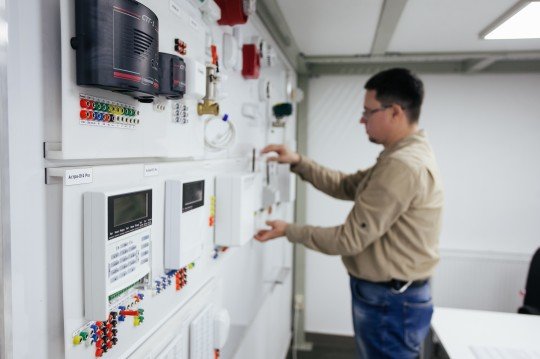 TEKO was one of the first companies in the industry, who has implemented ISO 9001 quality management system.
Our production is produced under the single ASTRA brand and is widely known on the territory of Russia and CIS countries.
Our main customers are: non-departmental security service of National Guard of Russia, Federal state institution Research-and-development center "Ohrana" of National Guard of Russia, Federal state unitary enterprise "Ohrana" of National Guard of Russia, numerous private security agencies, individuals, and also major institutions, banks, and enterprises of the various industries.
Nowadays more than 1 000 000 objects in Russia, CIS and in the other regions are equipped with Astra security systems.
Success story
2019
More than 300,000 units of products were exported
2017
Launch of a new generation Security Hub cloud based security and smart home system
2004
Developed first Russian wireless system
1999
Start of serial production
1992
Establishment of the company, release of the first security detector
Reviews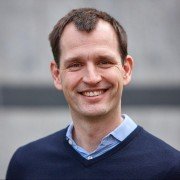 We used Security Hub for the first time in November 2018. The system fits perfectly to the requirements of our customers in Germany, the project is developing quickly and inspires us every day. The quality and functionality is right!